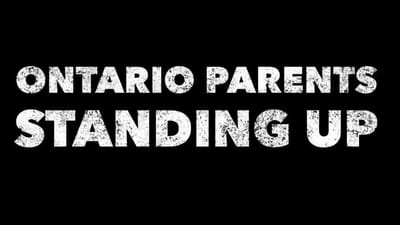 Ontario Parents Standing Up (OPSU)
was founded by a full-time working, single parent, who was forced to do virtual schooling with their child... again. Only this time, the statistics did not match up with the decision, and the tone of the social media comments was quite different.
They saw the
outrage
from fellow parents (who were just promised schools would not close) and started a trend of #NoSchoolApr19. Parents asked if there was a group or site they could refer to ... and in that exact moment,
Ontario Parents Standing Up began its journey!
The community grew rapidly and it was important to
always
maintain that our message came from a place of
love
and
support
and we maintained an '
agree to disagree'
mantra. We are all joined together as a united front of parents and allies, that are not easily divided when discussing current affairs.
While most felt segregated and isolated, we saw that as a chance to unite everyone in that commonality. Our kids are suffering and experiencing a pandemic of their own. Each and every one of us owes it to these kids to do
something.
While we might not always know what that something is... at least we're trying!
Remember, if you are saying how your children are feeling...no one can tell you that you're wrong.
There were no groups at the time where parents were uniting together. Now, there's many copycats! But Ontario Parents Standing Up was the first of its kind! <3
If you haven't joined already, check out our
OPSU Facebook Community